Gain Access as Stakeholders and Lenders to Businesses in Your Community.
We Believe
Communities that invest internally, are healthier and more resilient. We want to empower local economies by connecting business with people. Vicinity is where financial capital meets social capital.
Strength is built by bearing weight. Our communities strengthen as we lift each other up. We are asking that just 1/3 of business investments be to your own town or state.
Local beats distant. Distance promotes generic, dehumanized, transactional selections. Vicinity cultivates unique, accountable, relational decisions. Trust outpaces algorithms.
Value is personal. Financial returns are one part, but we are bringing real people and real businesses back to investing.
Transparency builds trust. We support data-backed decisions on investments you can understand.
Why are we called "Vicinity?"
Vicinity: Definition - the area near or surrounding a particular place. Proximity in space or relationship. Etymology: from Latin vicinitas, from vicinus "neighbor".
We're rewriting the playbook on investing and business growth. We think that sometimes the quest to "make our dent in the universe" passes by something much cooler and more relevant- making a real, immediate, and lasting impact right where we live. Using our hard-earned dollars to help businesses make awesome products and serve up mind-blowingly good experiences in our community seems to us like a fantastic way to improve our universe.
The foundation of our business is trust. Where commerce is broken, we want to help bring things back together. Business should encourage solidarity, stability, resilience, cohesion, rootedness, and trust. We want to ditch detached, abstract interactions and focus on the humans technology and business are meant to serve; with a lot of extra love to those in our vicinity.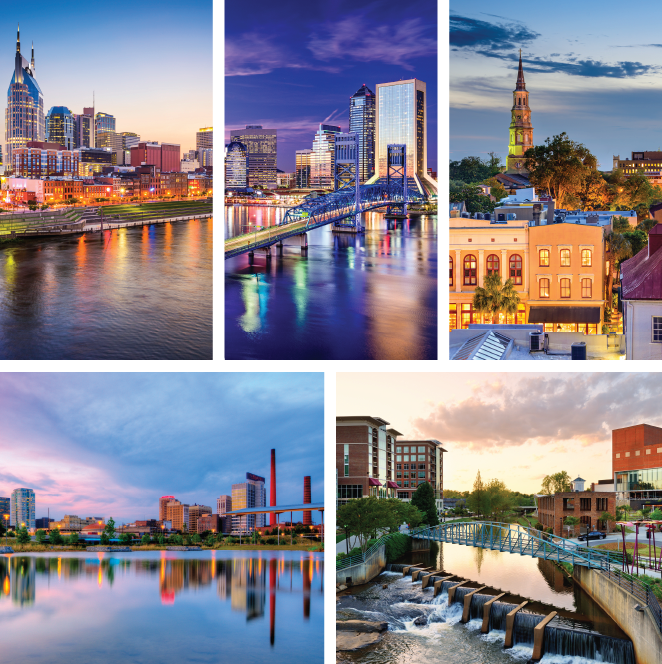 Our Team
John Crawford, Co-Founder
John is driven by helping businesses grow and creating investment opportunities close to home. John has started ventures across a variety of industries with direct experience in sales, marketing, executive leadership, and strategic planning. John is mission-oriented, a published author, and a strengths facilitator.
Gallup® Strengths:
Belief, Self-Assurance, Strategic, Focus, Achiever
Josh Rollins, Co-Founder
Josh is passionate about co-creating funding solutions with mission-minded business owners and empowering communities through local investing alternatives. Josh is experienced in debt and equity capital raises, investment due diligence, web development strategy, and business intelligence.
MBA, CMA
Gallup® Strengths:
Futuristic, Learner, Belief, Relator, Achiever
Malcolm McDonald, Head of Business Development
Malcolm has a deep love for startups and small businesses. He thrives off creativity, strategic problem solving and leveraging capital to help businesses grow. Malcolm brings experience in financing small businesses, leading sales and marketing teams, and providing strategic vision for early stage tech startups.
Gallup® Strengths:
Ideation, Futuristic, Strategic, Relator, Belief
What can we help you with?
We'd love to hear from you!
For more information about how Gallup Strengths are assessed, click here.